The Silver
Sixpence Experience
Silver Sixpence is Wanaka and Queenstown's only beauty bus of its kind.
Our team are highly praised for understanding our clients needs and provide a wide range of solutions in the fully equipped Beauty Bus.
Professional, spa quality treatments, makeup, hair and massage therapy are brought to your location for a complete beauty experience. If it's your wedding day, a special event, or you live remotely and would like the spa to come to your group, the Silver Sixpence Beauty Bus is for you.
Check out our schedule below for our current location, or book the bus and we can come to you.
Something old, something new,
something borrowed, something blue,
a Silver Sixpence in her shoe.
The Silver Sixpence Beauty Bus is a unique traveling day spa. Onboard we have a twin pedicure area, a waiting area, an 8 metre long Canadian Oregon bench with 3 Makeup and Hair stations that all have slide out manicure tables. We have a comfortable beauty bed. A full bathroom with a shower, and a mini kitchen to keep the wine cool.
The Beauty Bus is parked on the grass at Florence's Cafe and Food Store for the summer months, and up the Cardrona Alpine Ski Resort for the winter months. You will find both of these locations in Wanaka.
Cardrona Alpine Resort
Cardrona Valley Rd,
Cardrona 9305
Find us in the car park.
Florances Food Store & Cafe
74 Cardrona Valley Rd,
Wanaka 9381
The Beauty Bus is also available to come to your location. This option is popular for group bookings such as weddings, get togethers, children's parties, a spruce up when glamping (fancy camping) and other events.
We can come to most locations if there is room for the bus, our team love to go on adventures.
The Beauty Bus is also available to hire for film and ad production sets. Please get in touch for further pricing and info.
Beauty Bus Travel Pricing:
Around Wanaka
Hawea
Glendu Bay
Cardrona
If you have any questions about distances
or prices, please contact us.
Alecia is the Owner/Driver, Senior Aesthetician and Makeup Artist of Silver Sixpence. She is a graduate of the National School of Aesthetics in Christchurch and brings over ten years of experience from Europe, North America, Australia & New Zealand.  Alecia enjoys all aspects of the beauty and makeup industry and loves being part of your special day.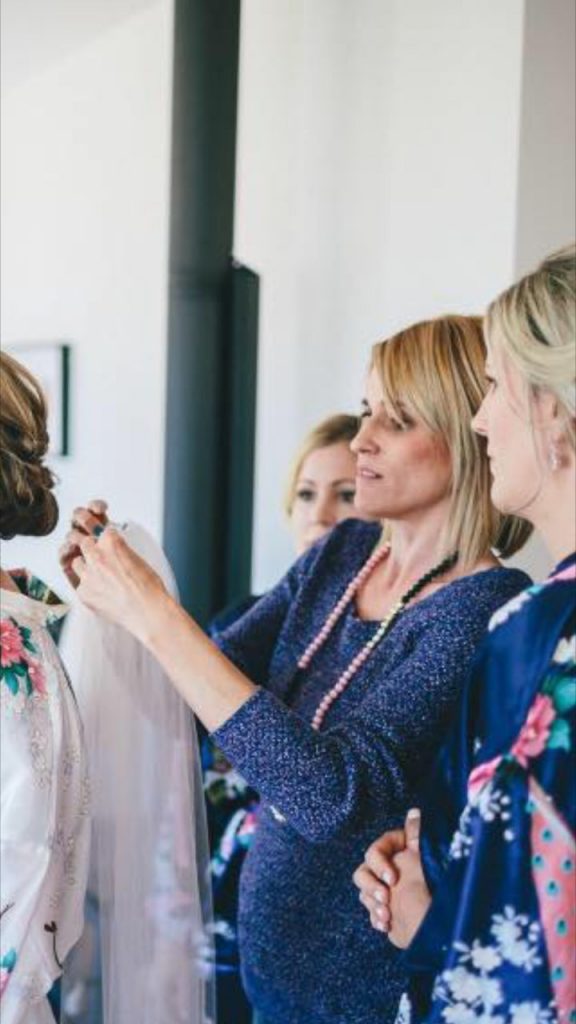 Sally is a Senior Hair Stylist, with over 20 years in the industry. Sally's clients continuously provide feedback of how much they love her way of styling. Sally has lived and worked in the UK winning styling awards whilst she was there. Training in Australia and having her own salon for 12 years has given Sally the experience to create whatever look is in fashion at the time of your big day. 
Sherice is our newest member to the team and has recently passed all of her exams with distinction. We are very excited to have her join the team.
Sherice enjoys all treatments and is particularly interested in learning about skin. Sherice can massage and paint nails like she has been doing it for years. In her spare time she enjoys getting crafty with home projects.
Fee is a Senior Therapist and Makeup Artist with over 15 years experience in the industry. Fee studied at the National School of Aesthetics in Christchurch, but has been in Wanaka for 15 years. 
Fee enjoys being part of your group and making sure you have the perfect glowing bride look for your day.
Biddi is a senior stylist, with over 7 years experience in the industry. She trained at Buoy Hairdressing which is one of New Zealands top salons; with top stylists.
Biddi is passionate about styling hair and making sure you love your look. She knows what is hot for your wedding day, and is always up with the new trends.
Shannon's life in the fashion industry started over 15 years ago. During these 15 years Shannon has been involved in a range of jobs accumulation experience in all areas of makeup, hair, fashion and design.